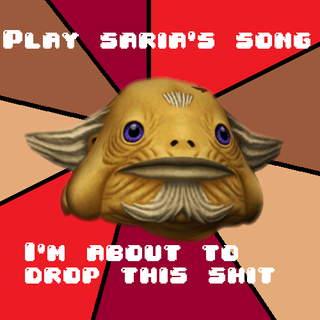 Ocarina of Rhyme
was released last week by
Team Teamwork
. Rap + Koji Kondo= mashup gold. Anyone that knows me can verify that
Legend of Zelda: Ocarina of Time
is my favorite game ever. That isn't the album art, but I needed an excuse to post it.
Favorite tracks:
-Clipse-
Virginia (Lost Woods)
-Dr. Dre & Snoop Dogg-
Still D.R.E. (Getting Treasure)
-Pimp C, Lil' Keke & P.O.P.-
Knockin' Doorz Down (Hyrule Field)
-Aesop Rock-
No Jumpercables (Goron Village)
-Slim Thug & Mike Jones-
Still Tippin' (Great Fairy's Fountain)
Thank me later.